Realizing the "dream" of mechanical export
In the development orientation, the mechanical industry not only aims to meet the domestic market demand (TT), but also aims to promote export (export). But will this "dream" come true when the products of the current mechanical engineering industry (CNCK) are low competitive, the products with high technology content bearing "Vietnamese brand" are not much? So where is the solution to realize this "dream"? A
The reality of the past 30 years shows that the industrial processing industry has developed slowly, even lagging behind the world, and is not competitive enough to keep the domestic market. Currently, Vietnamese mechanical manufacturing and manufacturing are still using technology and equipment of the 2nd industrial age (CN 2.0). Meanwhile, the mechanical production organizations of developed countries are using the technology of Industry 3.0 and are moving rapidly to Industry 4.0.
At the seminar "Implementing the development strategy of Vietnam's mechanical industry in the context of integration and the industrial revolution 4.0", Chairman of the Vietnam Association of Mechanical Businesses (DN) Dao Phan Long said, Vietnam's economy in general and industrial technology in particular are facing great challenges because of the very rapid development of science – technology (science and technology) in the world. The Government needs to provide an investment direction, a roadmap for the development of a number of key mechanical products and industries, selectively with a comprehensive and feasible policy system, so that Vietnam can develop sustainable development in the coming years.
Currently, the level of technology and mechanical production equipment in Vietnam is still too out of date. Most of the enterprise organization, production management as well as new research and development (R&D) at the level of Industry 2.0 lead to mechanical products, human resources … inferior to regional countries. Since then, Vietnamese mechanics have lost on "home field" before competitors with modern industrial technology. It can be seen that, basically, Vietnamese domestic mechanical enterprises belonging to many economic sectors are still organizing production at industrial level 2.0 (except for FDI enterprises). technology and production management that the industrial countries in the world have ignored and especially are divided and not interconnected. At present, only a few Vietnamese mechanical enterprises have achieved industrial level 3.0.
According to Mr. Dao Phan Long: "After decades, this fact is very sad for Vietnamese mechanics. Enterprises as well as industrial policy makers need to look directly at the truth to find out the main reasons that make Vietnam's domestic mechanical production lag behind such countries ".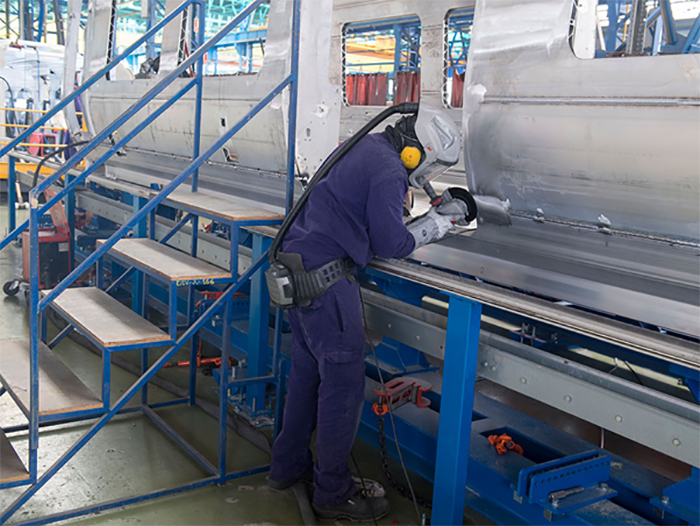 Deputy Director of Industry (Ministry of Industry and Trade) Pham Tuan Anh also said that the mechanical industry is facing relatively fierce competition with imported products. Information expansion still faces many difficulties due to lack of information information and domestic competitiveness is not strong enough. Even in the domestic market, it is difficult for mechanical enterprises to participate in investment projects to install equipment in the steel, chemical, and energy industries, mainly due to the lack of product quality inspection systems according to national standards. sacrifice; Domestic enterprises, mechanical products have not built a brand name and are known by many customers. Free trade commitments have been creating more pressure on domestic enterprises when tariff barriers to protect domestic production are removed, while domestic competitiveness has not been much improved.
Export regression
According to the "Development Strategy of Vietnam's mechanical engineering industry to 2025, with a vision to 2035", by 2035, Vietnam's mechanical engineering industry will develop with the majority of majors with advanced technology and product quality. meet international standards and participate more deeply in the global value chain. Regarding export, the period to 2020, the export output will reach 35% of the total output of the mechanical engineering industry; 40% by 2030; by 2035 reaching 45% …
This export target is not large, but in the context of the mechanical industry's increasingly lagging, according to enterprises and experts, this is very difficult. The statistics show that mechanical exports are showing signs of decreasing. In 2014, mechanical export turnover reached 15.23 billion USD, in 2015 it was 26.6 billion USD. In 2016, the export turnover of mechanical products was only over 13 billion USD, mainly household appliances and auto and motorbike spare parts. Including all kinds of iron and steel, Vietnam's export turnover of mechanical products will only reach more than $ 16 billion.
Director of Vietnam Industrial Consulting Company (ICOVI) Nguyen Duc Thinh shared, very excited by the development goals of the mechanical industry outlined in the strategy. However, if the domestic mechanical enterprises do not develop, surely they will not be able to implement such "ambitious". Currently, FDI enterprises have many advantages over domestic firms. They enjoy preferential policies of the Government, borrowing from foreign banks with much lower interest rates than Vietnamese enterprises borrow domestically, and comprehensive support from parent companies, with brands. , having a fairly stable international market and quite large capacity … That makes domestic mechanical enterprises face many difficulties in competition. Many members of the Vietnam Association of Mechanical Enterprises believe that this competition is not equal.
As a group of small and medium enterprises (NVV) operating in the mechanical field, the representative of Fumee Tech Co., Ltd. also said that the biggest barrier of enterprises is capital, which limits the growth rate of DN. Therefore, in order to support SMEs to participate in the global value chain, there should be more funding and concessional loans from credit institutions that businesses can access more quickly and conveniently.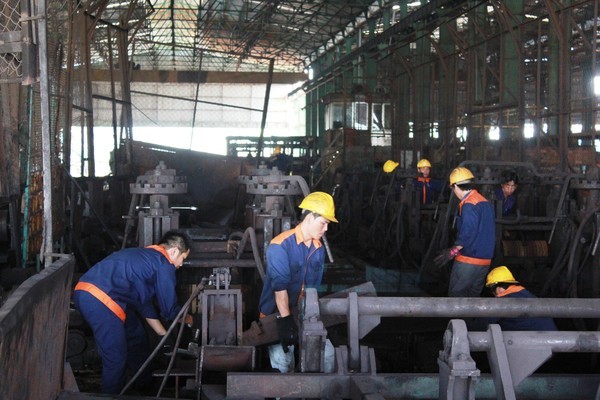 In response to the proposals of enterprises, the representative of the Ministry of Industry and Trade affirmed that in the coming time, it will improve the quality of investment promotion and trade promotion activities, in order to attract investment from mechanical enterprises with brands in the world. to gradually form a domestic supply chain and seek and expand export markets for domestic mechanical enterprises.
Innovation for development
The current mechanical products of Vietnam have low competitiveness, domestic enterprises invest in patchwork and spread with out-of-date and closed production technology, and slow innovation of equipment. The fragmentation and fragmentation in the mechanical industry has not been overcome, the research and consulting capacity of advanced science and technology application is still limited, the mechanical products with quite a science and technology content bearing "Vietnamese brand" are not much. Therefore, besides the State's support policy, Mr. Tran Van Tuan, General Director of Vietnam Steel Structure and Lifting Equipment Joint Stock Company, said that businesses need to create TT by improving product quality. , creating competitively priced products, focusing on product introduction marketing. Along with that, building design, manufacturing and management standards that are consistent with international and regional standards to be able to export and participate in the global supply chain. In addition, enterprises choose a few in-depth research and production products, strengthen mutual cooperation to avoid spreading investment.
With the same point of view, Mr. Dao Phan Long said that Vietnamese mechanics who want to have more orders and join the export chain need to renew equipment, technology, and science and technology to be able to manufacture spare parts and products. components, machine details ordered by foreign partners with diverse types such as auto parts, electronic equipment spare parts, casting details, forging, equipment assemblies …
Looking at Vietnam's mechanical industry from the perspective of FDI enterprises, Mr. Park Hongook, General Director of Doosan Vietnam Heavy Industry Co., Ltd. said that domestic enterprises are not really closely linked together in production activities. , business. There are not many opportunities between FDI enterprises and private enterprises for science and technology to spread, support and reciprocally. This is one of the great challenges without the strong intervention of the Government, the Vietnamese mechanical engineering industry is easy to be left behind in the global competition in the era of Industry 4.0.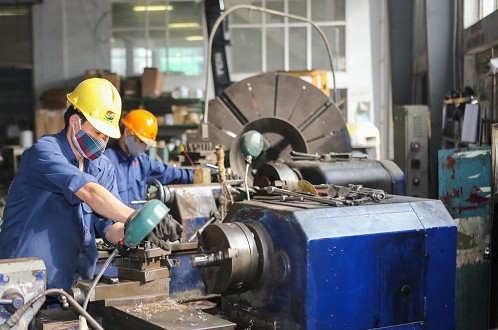 According to the Association of Mechanical Enterprises, the Government can offer more practical support programs for businesses. That is the support to build a management system of international standards, training in management skills, finance, business … for business owners to develop in the right direction, have a methodical business strategy and long-term vision. On the other hand, the State should establish technology consulting centers to assist enterprises in improving and upgrading old technology, buying and transferring new technology. That will help businesses get updated knowledge about the technology situation in the country and in the world, thereby assessing and choosing the appropriate direction.