How to make a breakthrough for Vietnam's mechanical engineering industry?
To develop the mechanical engineering industry, the Vietnam Supporting Industry Association thinks that there should be comprehensive solutions from policy, to human resources, and market …
According to Ms. Truong Thi Chi Binh, Vice President and General Secretary of the Vietnam Association of Supporting Industry has pointed out a number of solutions to develop the Vietnamese mechanical industry, especially in the field of supporting industries – manufacturing. metal components and spare parts.
According to Ms. Binh, the first thing is to attract investment and develop the number of businesses. Currently, domestic enterprises operating in the field of metal components and spare parts production are still limited in terms of quantity and types of products and technologies. So the basic solution is to encourage investment attraction from all economic sectors, improve investment procedures, and have investment incentive policies for projects that produce insufficient domestic products, products of high quality, meeting international standards.
At the same time, it is necessary to improve the capacity of domestic enterprises by creating favorable conditions and a credit guarantee mechanism so that enterprises in the mechanical engineering industry can access preferential loans and loans. for long-term investment and development.
For important mechanical engineering products and technologies, the State shall consider supporting the search for technology sources and technology transfer, financial support in construction, procurement of machinery, and training. dynamic, connecting with relevant agencies and organizations.
To renovate the scientific and technological research system as a foundation for the development of the mechanical engineering industry, especially the basic manufacturing technologies. Research institutions are encouraged to expand links, joint ventures and research according to the needs of enterprises. Establishing technology transfer centers, assisting in measuring, testing and calibrating products, machinery and equipment in the mechanical engineering industry.
Connecting with international projects, foreign experts in mechanical engineering to directly support businesses, both in technology and management methods.
Supporting businesses to apply advanced management standards and tools to ensure quality, eliminate waste and conform to international requirements.
According to Ms. Binh, human resources is also an issue that needs to be addressed. Orientation, attracting learners into mechanical engineering. Renovate training programs, invest in modern equipment, improve occupational skill standards in the fields of mechanical engineering.
Promote the training of high-level workers, skilled workers, training according to the needs and requirements of enterprises.
In addition, to increase the promotion and introduction of information on domestically manufactured mechanical products. To build a database of domestic mechanical enterprises as a basis for promoting the linkage between enterprises and the market, supporting national trade promotion and investment promotion activities.
Promote activities to promote links and supply between mechanical manufacturing enterprises and large corporations, FDI enterprises in Vietnam.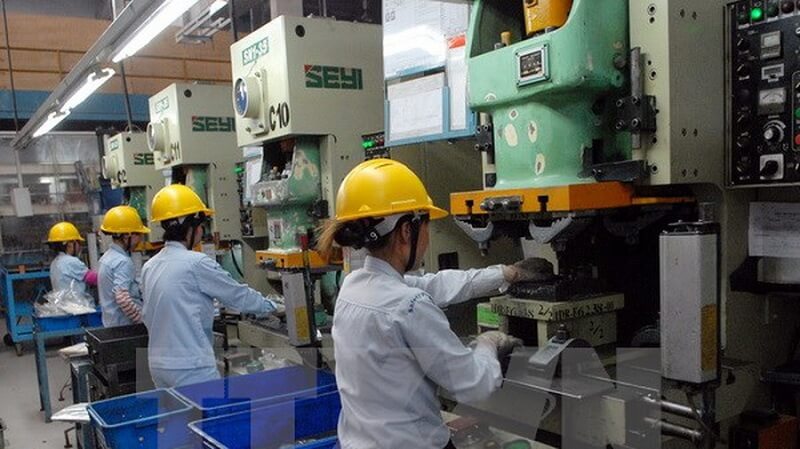 Organizing exhibition zones, supporting enterprises to participate in international fairs and exhibitions on mechanical engineering, especially key markets such as Japan, Korea, USA, EU. To step up trade promotion activities, research and search for markets for the mechanical engineering industry.
Protect the domestic market, prevent poor quality goods. Develop a set of specific criteria to evaluate and classify technology and mechanical products.
Support and strengthen the role of related associations in the mechanical manufacturing industry
Strengthening the Association's role in advising, formulating and implementing strategies, planning, policies, and programs to support the development of the mechanical engineering industry.
Directly supporting the Association in the development and implementation of programs to support enterprise capacity building; human resource training and development; connecting and developing the market …